**Don't wait: All gifts will be DOUBLED by a generous donor, up to a total of $10,000, when you give by midnight on December 31.**
Dear Friends of Montana Surf,
2022 was a landmark year for our club. Thanks to the support of over 650 dedicated volunteers, the financial commitment of our generous donors, and the enthusiasm of our parents and athletes, Montana Surf has much to be proud of.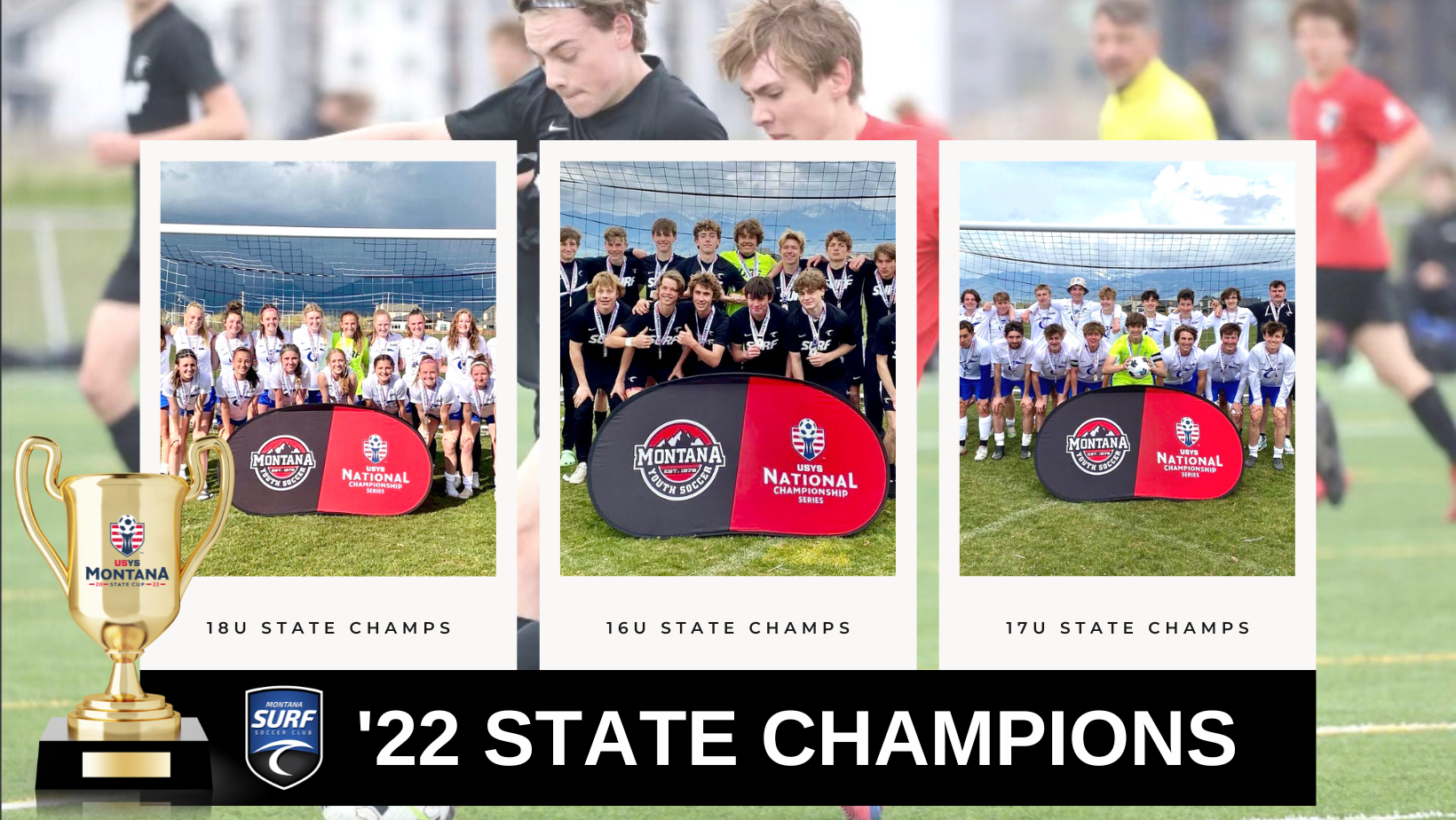 This year we welcomed almost 1200 athletes into our programs. Those athletes excelled across the board with noteworthy personal and team distinctions. Montana Surf had three State Champion teams in 2022 and three second place finishes. That was the best overall finish of any club in the state of Montana. We had 14 athletes play for Surf Select National Teams, competing at the highest levels domestically and abroad in locations as far away as Spain. 24 Montana Surf players were named All State, All Conference or received an honorable mention for their performance with their high school teams, and Torren Hill was named Player of The Year for the State of Montana.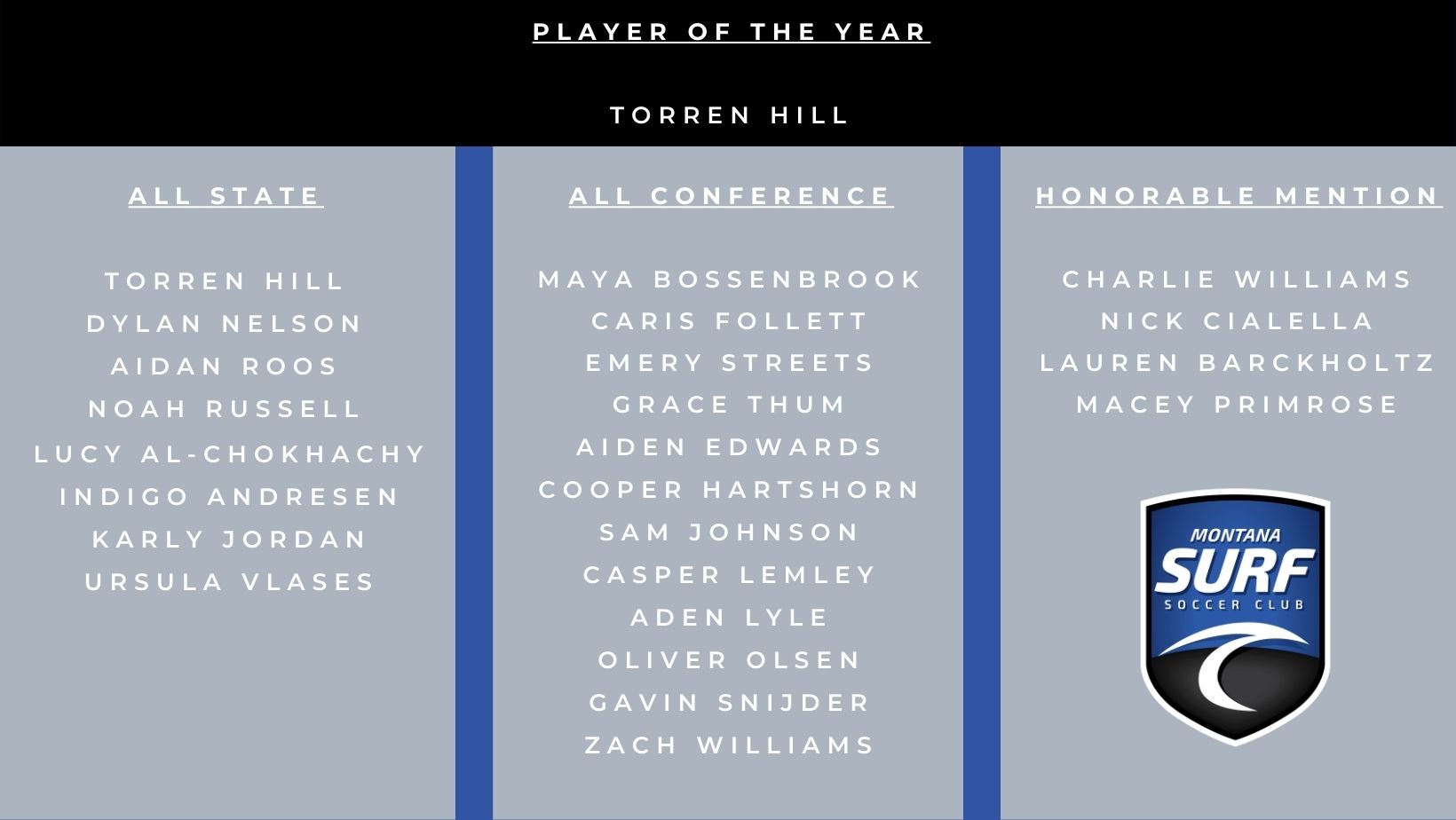 Our athletes distinguished themselves off the field as well. We had six players commit to collegiate soccer programs, continuing their academic careers while also pursuing their athletic goals. Mackenzie Turner was awarded the Montana Youth Soccer Senior Scholarship, acknowledging her academic and athletic achievements. Two of our Montana Surf Academy players were recognized by KBZK for starting a Bozeman branch of Montana Soccer Soles, an organization that collects and distributes new and gently used soccer equipment to athletes who need it.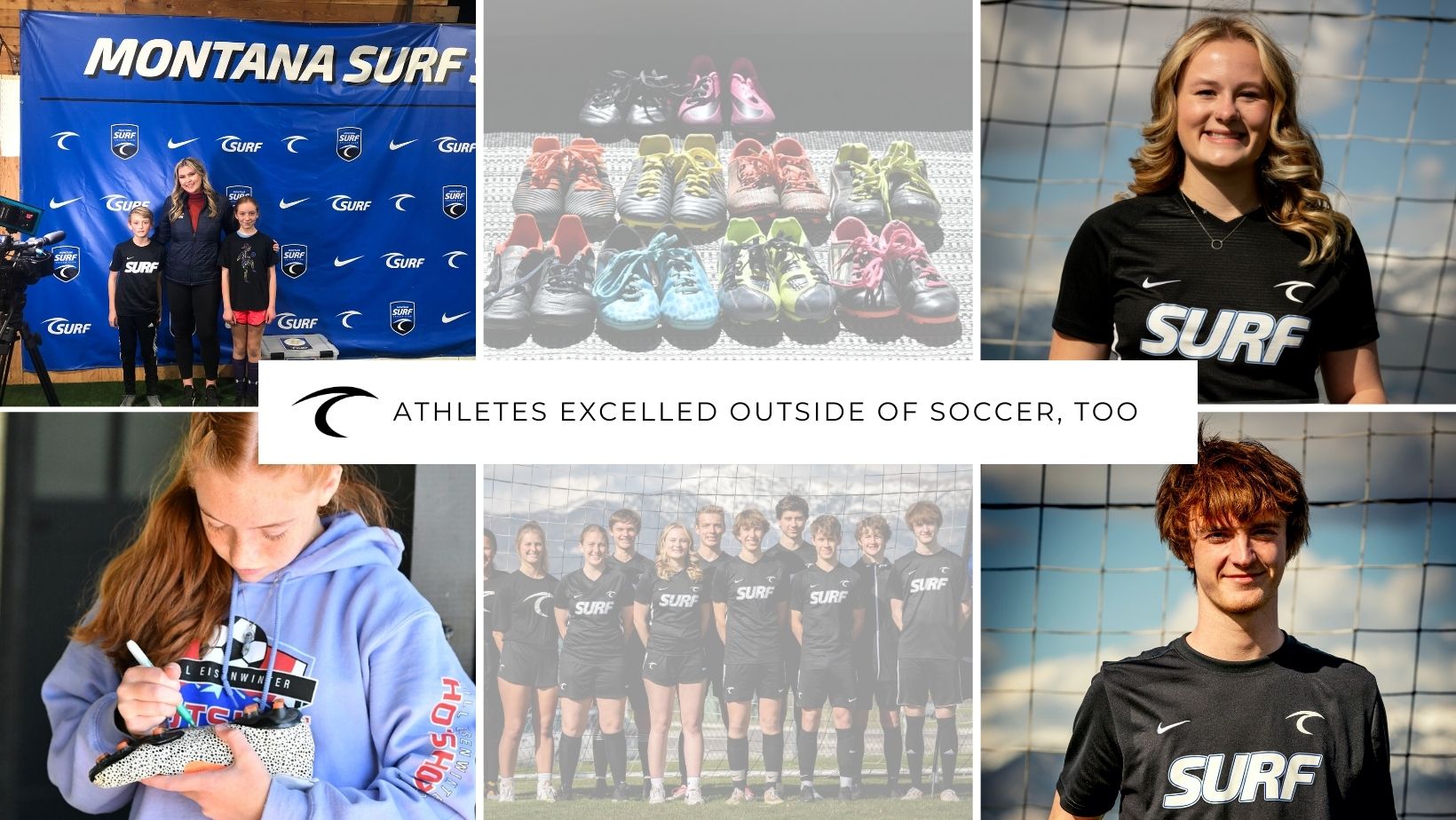 Our staff also has much to be proud of. Youth Academy Technical Director, Joel Harris, was named "Gallatin's Greatest Coach" by Bozeman Chronicle readers and Competitive Academy Technical Director, Vanessa Davis, was chosen from 1600 nominees nationwide and across all sports as the winner of the Stack Sports MVP Award. Vanessa was acknowledged for her work in founding The Free Soccer Initiative.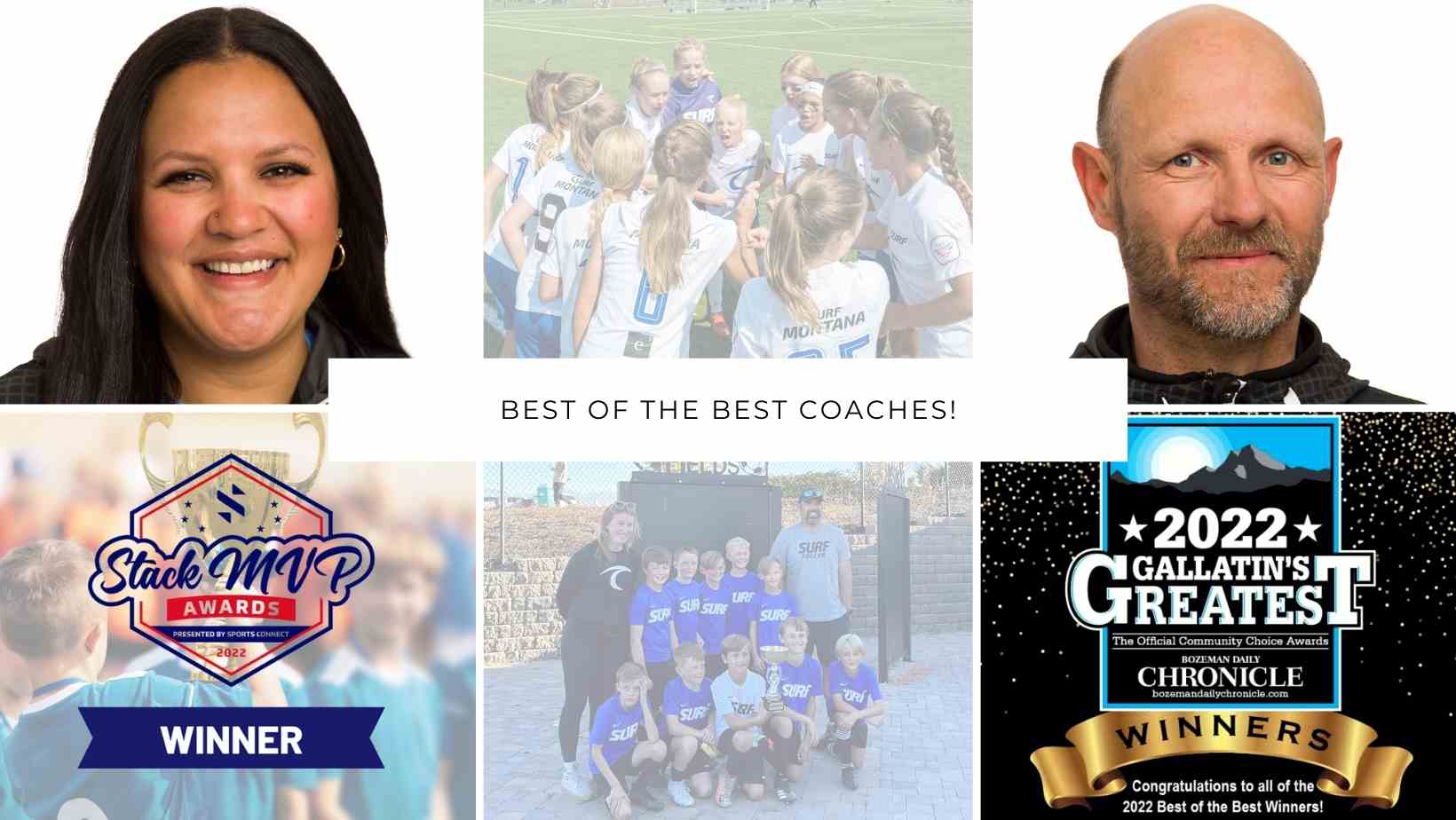 As a club, our 2022 focus was creating more access to our programs for more kids. We launched The Free Soccer Initiative in June, erasing barriers to entry for children to play sports. The Free Soccer Initiative provides free programs, transportation and equipment for qualifying families, ensuring that all interested children have access to the mental and physical health benefits of sport.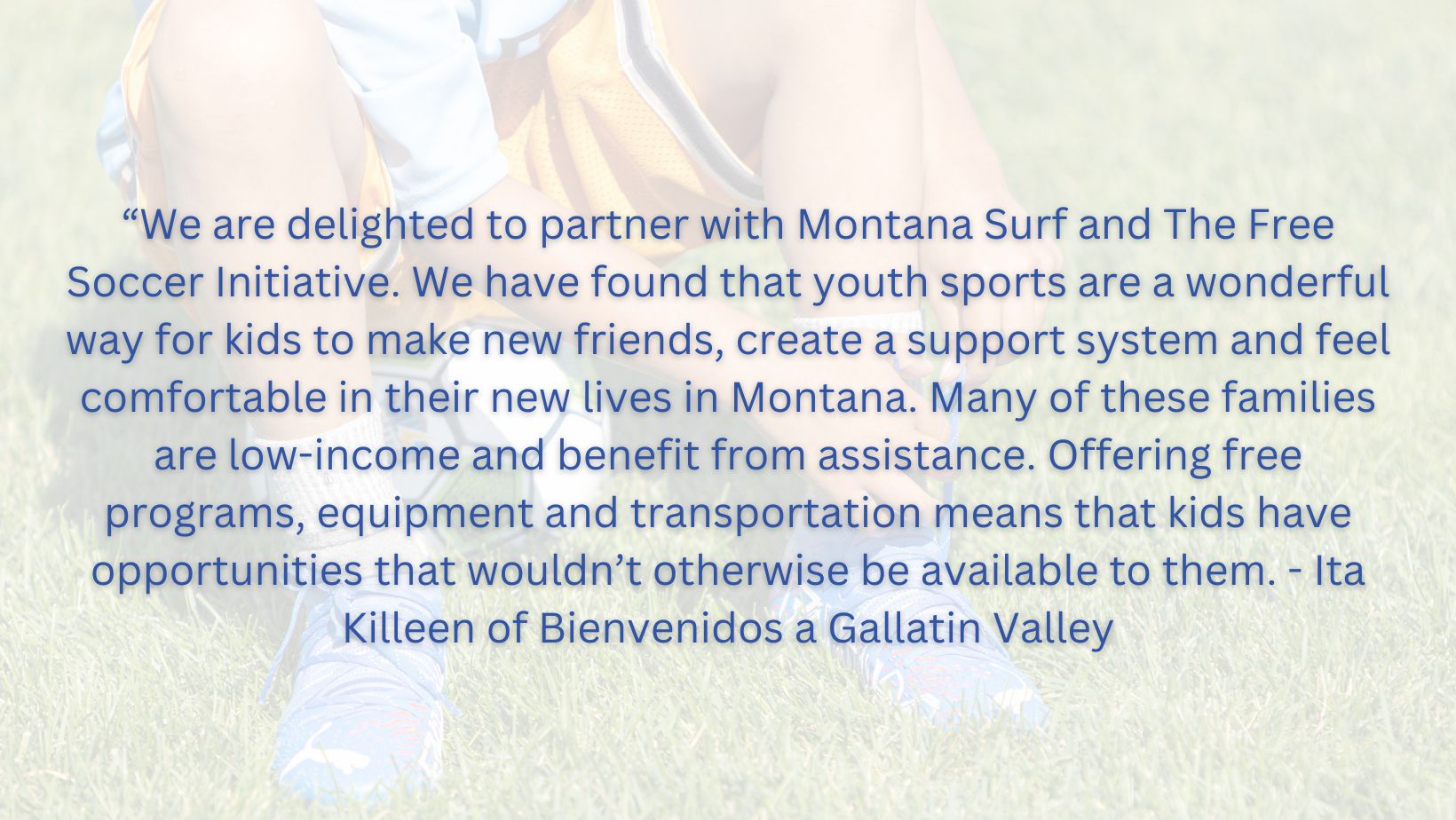 We could not do any of this without your help. Program fees only cover part of our expenses and we rely on a strong fundraising campaign to cover the rest. A Montana Surf family has offered to double your gift, up to $10,000, when you give by midnight on December 31, 2022. Please consider joining us in making a donation to Montana Surf. Thank you for your generous support and we wish you a happy and healthy holiday season!
With thanks,
Cate Wright
Montana Surf Annual Fund Chair
cate@montanasurf.org
Paige Taylor
President, Montana Surf Board of Directors
paige@montanasurf.org