WHAT IS SURF SELECT?
BEST OF THE BEST OF SURF NATION!
The Surf Select program brings together the most talented players and coaches from all of Surf Nation to compete together under the Surf banner at the highest levels. Through a series of regional and national events, players within Surf Nation, will be selected to represent Surf Select in national and international competitions.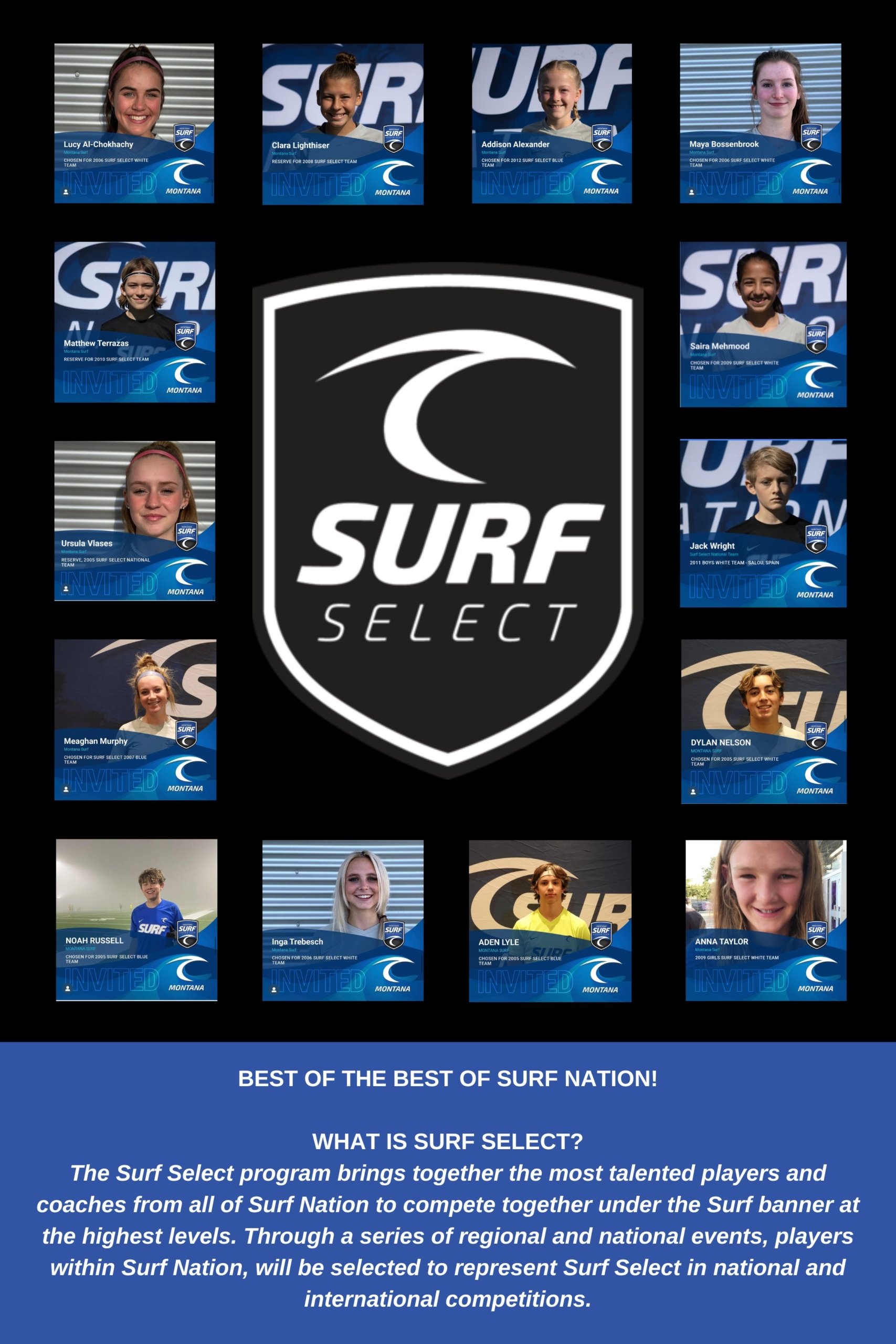 THE SURF SELECT PROCESS
Step 1 – Player recommendation from Club DOC by September of each season.
Step 2 – Player attends Surf Select Regional ID events- September-December. We have seven regional id events taking place Fall 2021.
Step 3 – Player gets identified and selected from Regional ID events to attend Surf Select National Camp in February.
Step 4 – Player gets selected to be a player on Surf Select team to compete domestically or internationally in the summer.
SURF SELECT PROGRAM
After a number of local, regional and national ID events, the Surf Select Program has been in full swing in the 2022 Season, with 30 teams traveling all across the world for some of the best youth soccer events. Highlights of the season so far: Boys 2009 Blue and Girls 2006 Blue crowned champions of Super Cup NI, Girls 2009 Blue, Girls 2008 Blue and Boys 2008 White crowned champions of the Royal PreSeason Cup.
Other teams, formed by players across 35 Surf Nation clubs, have traveled to: Easter Cup International (Orlando, Fl), Surf Cup (San Diego, Ca), Florida Experience (Orlando, FL), Spain Experience (Valencia, Spain). The last slot of teams will travel to Surf Cup International (Barcelona, Spain) over Thanksgiving to face Best of the Best competition.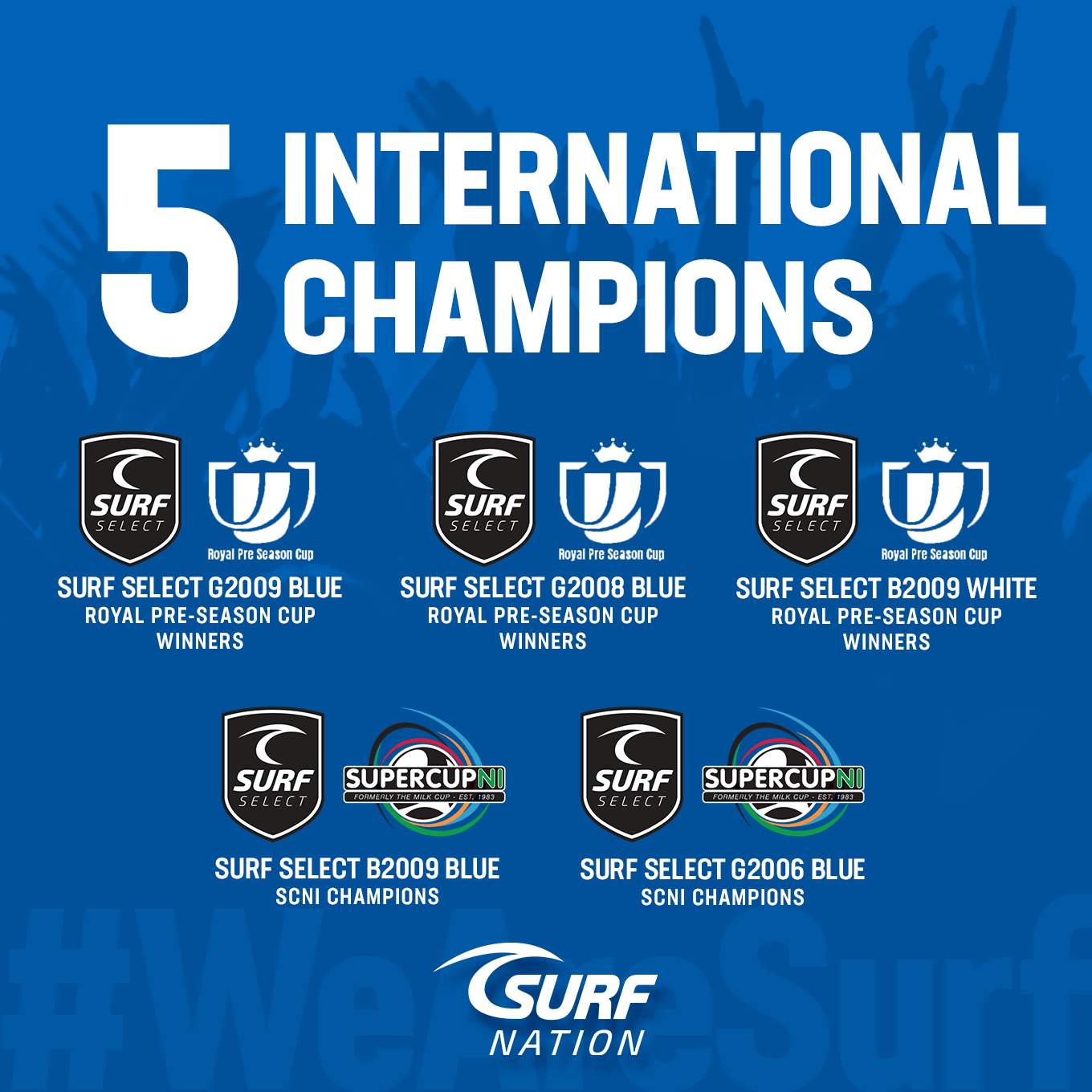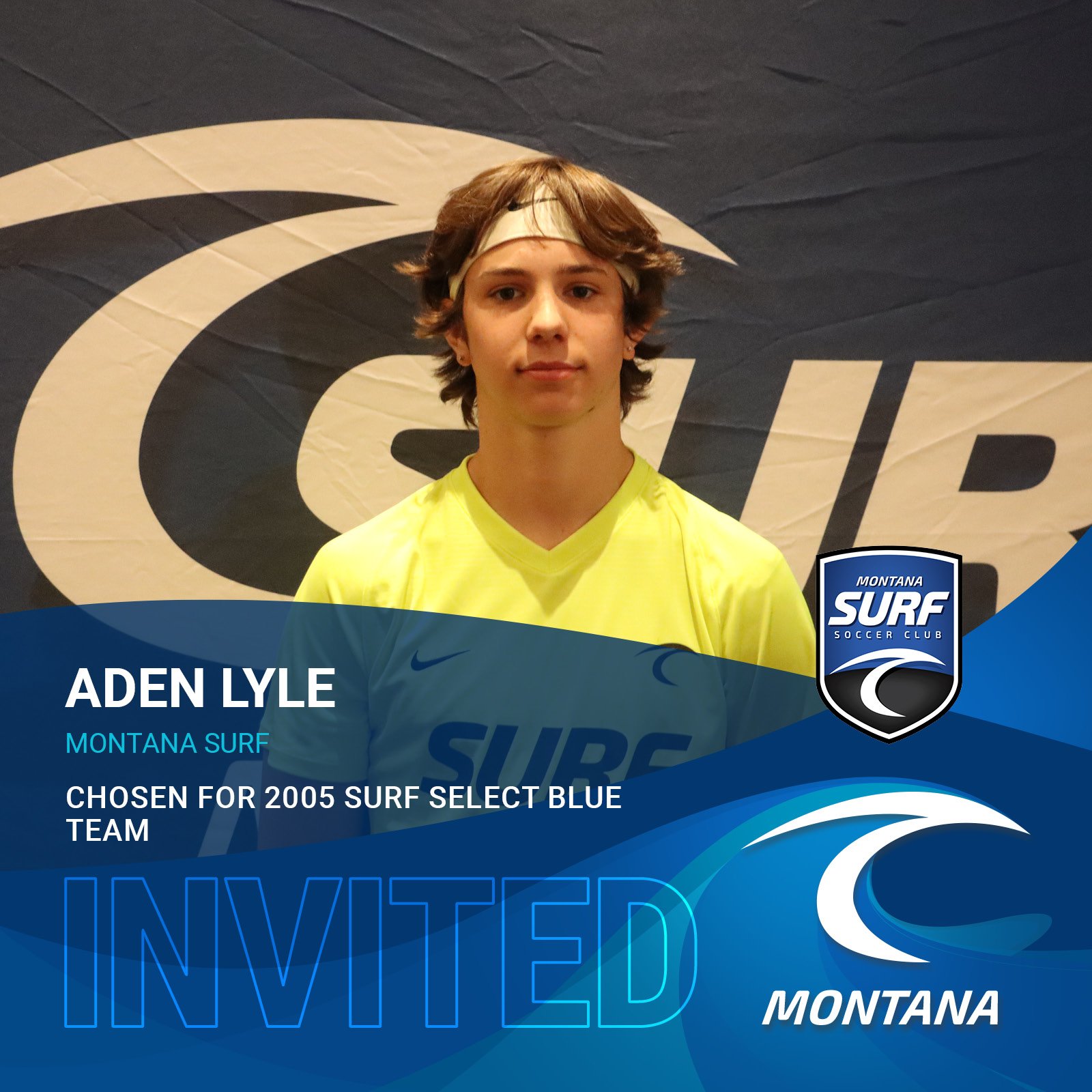 WHAT OUR ATHLETES SAY
Montana Surf's Aden Lyle, a goalkeeper, played for the National Boys' Team in 2021 and 2022. Aden shared, "Our team traveled to Valencia, Spain, to play against Spanish competitive clubs. The speed of play, finishing power and overall technical skills were the highest I have ever seen. It was amazing to be on a team with Surf players from all over the country and the experience made me a better player."