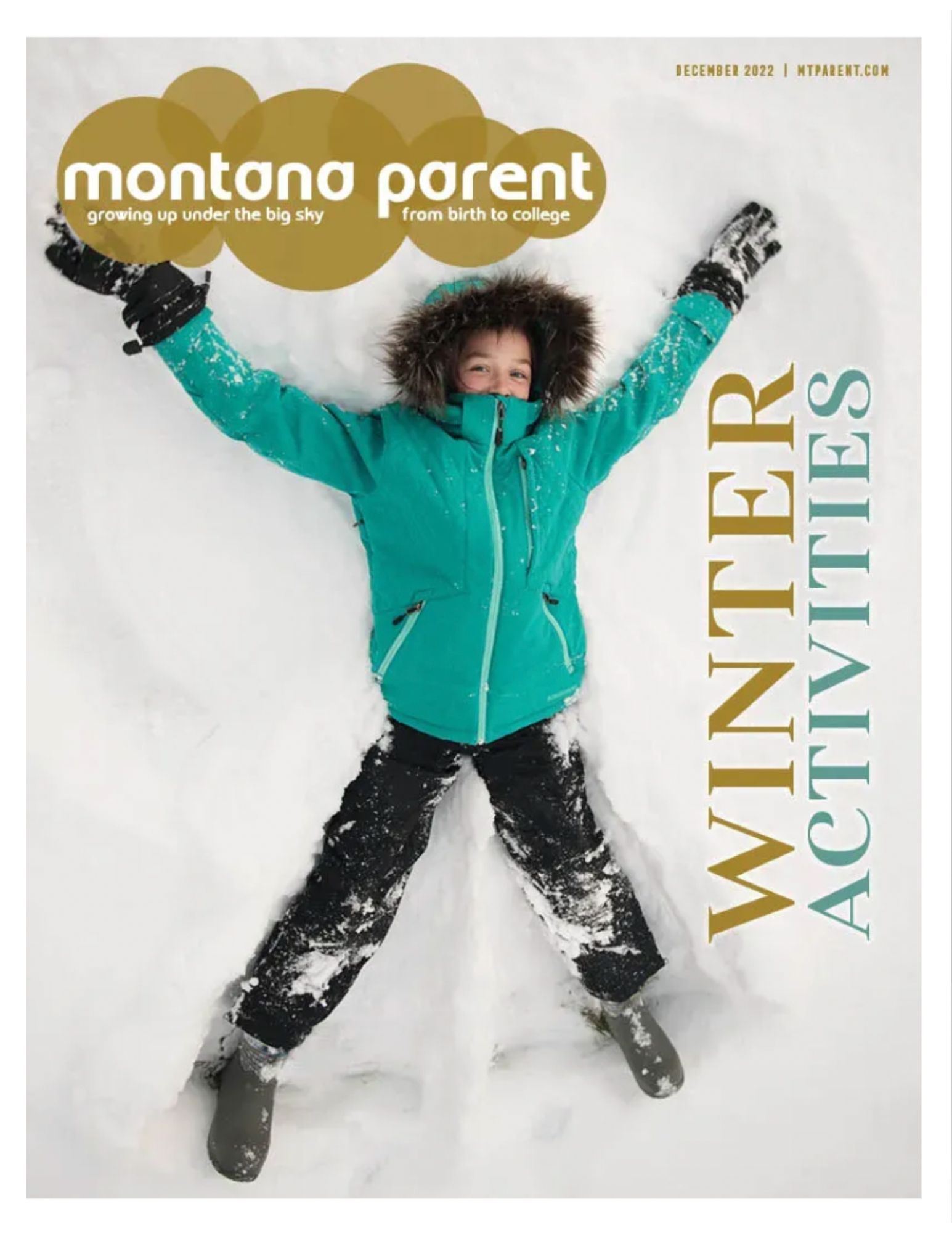 The Team Building:
How a Group of Determined Parent Volunteers Transformed a 
Warehouse Into a Soccer Oasis 
By, Cate Wright & Jared Portnell
I was up early on Saturday, January 1, 2022, and it was cold. Negative 21 cold. I turned my coat collar up, pulled my hat over my ears, and skidded across the slick driveway to my car. After scraping ice crystals off the windshield I settled into the driver's seat to watch the defroster melt the remains while I waited for my 10-year-old son to make his way out of the house, waffles in hand. We set off on the fifteen-minute drive to the Montana Surf Indoor Soccer Center in Belgrade for the first practice of the new year. 
We weren't the only ones participating in this ritual; it's one Gallatin Valley soccer families know well. When we arrived at 8:20am, there were already ten cars in the lot and more to come. Walking through the front door we followed a narrow, labyrinthine hallway, its bright blue painted floor revealing a well-worn path created by the footfalls of countless soccer cleats. After a left and a right, the hallway finally opened up to show the towering, arched ceilings and gleaming bright green turf of the Montana Surf Indoor Soccer Center. A verdant soccer oasis in the depths of frigid, snowbound Montana winter. 
Spanning 12,000 square feet and accommodating hundreds of athletes each winter from local soccer clubs, the Montana Olympic Development program, Montana Surf Adult Soccer League, the Bozeman and Belgrade high school soccer teams, and occasionally NorthStars baseball, the Montana Surf Indoor facility is a gathering place for the field sports community during the months when snow and weather prevent athletes from playing outside. 
The indoor soccer field, a sprawling warehouse with an eclectic history, has been a staple in the Gallatin Valley since 2016, when Montana Surf/Blitzz FC board member, Gary Turner, suggested leasing a building he had once used for his business that could work well for an indoor field. The Quonset hut style building was originally a part of Gallatin Homes, a mobile home manufacturing company based in Belgrade, MT.  This section of the building was specifically used for the installation of plumbing fixtures as these homes moved down the assembly line. Later, Art Castings of Montana used the space as a storage facility, an arcade moved in, and Belgrade Rage, a youth soccer club that later merged with Montana Surf/Blitzz FC, used the mezzanine as their soccer warehouse. 
Although the space already had ties to the soccer community, the building was not set up for soccer. Surf parent, Jared Portnell, remembers: "The space resembled something of an old, abandoned potato cellar or machinery shed. The roof had multiple holes in it and the lighting was very dim."
So how did this rundown warehouse become the indoor soccer sanctuary it is today? A group of dedicated parents with impressive "can-do" attitudes made it happen. 
When the soccer club took over the lease for the space it was littered with broken arcade games, a pool table, trash and a lot of dirt. Scores of volunteers, led by parents Jared Portnell, Gary Turner, Kristen Taylor, and Doug Robertson, moved out the old games, washed floors, and removed splintered plywood from the walls before laying down turf. Using a skid steer and a furniture dolly donated by Best Rate Towing and Knife River Corp, the volunteers moved the 300 pound, 15-foot-wide rolls of turf in through the arcade and down a narrow hallway with a 90-degree corner that led into the facility – a tight squeeze! Over twenty volunteers were on hand to roll out the turf and then one, single, amazing parent took on the massive project of stitching the seams of each roll together. Finishing touches were added including nets at the ends of the fields to protect spectators, safety padding for the walls, and a divider curtain to separate the space into two fields. 
"The effort and imagination that went into the project was incredible. A cluttered warehouse was emptied and cleaned; turf, lumber and wall pads were acquired; compliance with fire and city codes was secured; turf, netting and other equipment was installed – and our kids finally found themselves with opportunities that had never before been available to a soccer club in southwest Montana," shared Kristen Taylor. "It was so gratifying to see so many staff members, board members and volunteers execute our vision – and model to our players that perseverance, team work, cooperation and commitment allows us to dream big and achieve those dreams together." 
Today, the Montana Surf Indoor Soccer Center continues to offer Gallatin Valley athletes a safe, warm space for winter activities like futsal, team training, technical clinics and community-building, all thanks to some noteworthy parent volunteers.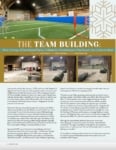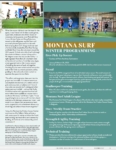 Subscribe to our free newsletter.
Montana Surf teams were featured in the Bozeman Chronicle after winning 4 State Champion Titles Click here to read the article Four Bozeman-based teams won state titles this past weekend at the Montana Youth Soccer Association's Montana State Cup. Forty-four total teams participated in 13U-19U leagues, with winners qualifying for the US Youth Soccer Far […]

Four Bozeman-based teams won state titles this past weekend at the Montana Youth Soccer Association's Montana State Cup. Forty-four total teams participated in 13U-19U leagues, with winners qualifying for the US Youth Soccer Far West Regional Championships, which will be played June 23-29 in Boise, Idaho. From Bozeman's Montana Surf programs, the 2006 girls, 2005 […]

Montana Surf Brings the Fun and Excitement of Qatar and Australia to the Gallatin Valley with First Ever World Cup Camp! The Men's World Cup brought soccer into the limelight in 2022 and the sport is poised to gain even more popularity as we ramp up for the Women's World Cup this July. Soccer […]

Youth Sports: When is the right time to get in the game?  Youth sports have a big impact on both children and the communities in which they live. According to Aspen Institute's "Project Play," physically active children are 1/10 as likely to be obese, their test scores are up to 40% higher than […]