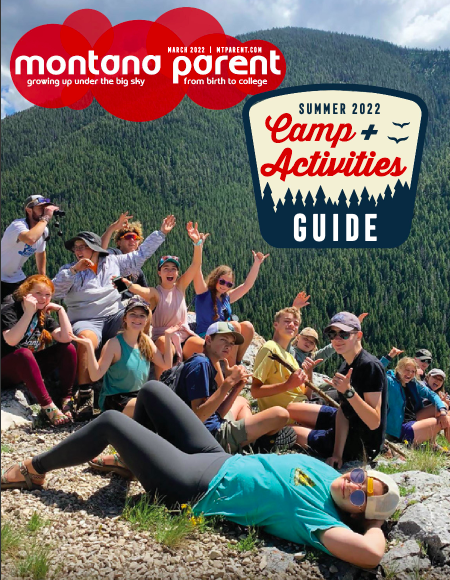 Surf Featured in Montana Parent's February Issue
New Youth Soccer Opportunities Surf Into Montana
Blitzz FC has been kicking grass in the Gallatin Valley for 36 years and counting – and now the area's oldest and most trusted soccer club has even more to offer. Blitzz recently affiliated with Surf Soccer, a premier national organization with 45 years experience developing the top players in the country. As part of Surf Nation, a network of 44 soccer clubs nationwide, MT Surf provides the "best of the best" opportunities for local players and coaches. Blitzz FC's recreational soccer program continues under the Blitzz name, while the Competitive, Academy and Little Surfers programs now operate as Montana Surf Soccer Club.
Montana Surf brings unique and exciting soccer opportunities to the Gallatin Valley, opening up a world of soccer experiences previously unavailable to Montana players. Local players now have access to curriculum developed by the nation's best coaches, a higher level of play, collegiate connections across the country, and opportunities to compete regionally, nationally and internationally.
Coaching Curriculum
Surf provides high quality coaching with an emphasis on individual development, as well as a focus on player safety and personal growth. Surf's top notch coaching curriculum, developed in conjunction with a large network of the country's best coaches, has created a framework for athlete success on the soccer pitch, and also in life.
Stronger Local Experiences
Montana Surf players have the opportunity to engage in stronger local competition through collaboration with neighboring Surf clubs in Idaho, Washington and Utah. "The pool of teams in Montana is strong but limited. Our connection with other Surf clubs in our region expands our opportunities to play and increases the quality of competition our players are exposed to," said Doug Robertson, Montana Surf's Program Director.
Surf Select
Local players can now live out their dreams of facing off against top international youth teams like Paris Saint-Germain and Real Madrid. Through a series of regional and national Surf Select events, a group of the best Surf players nationwide are chosen to play in international competition. At each level of selection, players receive top level coaching, detailed evaluations, and off-the-field education related to the Surf core values. Each Surf Select event is formatted as a camp, designed to give every player "best of the best" training, coaching and competition, whether or not they move on to the national level.
Montana Surf's Aden Lyle recently advanced through all levels of the Surf Select process, making the National Boys' Team. Aden shared, "Our team traveled to Valencia, Spain, to play against Spanish competitive clubs. The speed of play, finishing power and overall technical skills were the highest I have ever seen. It was amazing to be on a team with Surf players from all over the country and the experience made me a better player."
College Recruiting
Does your child dream of playing college soccer but worry about the lack of exposure for athletes in our state? Montana athletes now have better and broader collegiate play options thanks to Surf's "best of the best" scouting opportunities. Events like Surf Cup, with 500+ college coaches in attendance, and Surf Select camps, attended by college coaches and professional scouts, ensure that Surf players are in high demand. The Surf name garners respect and recognition among college coaches nationally.
The competitive vision and organizational focus of Surf has a proven track record of success in creating pathways for high level players, including many currently playing at top colleges and on the US National team.
What Surf Players Have to Say:
"I'm so grateful for the opportunities Montana Surf has given to me to play at a higher level. One of our other Surf clubs in the Northwest, Eastern Washington Surf, reached out to me to play with them in the PAC NW soccer tournament. Through this experience I met new players, got to play in front of college scouts and improved my play by facing class competition while being coached by an amazing coach. Surf Nation offers experiences and opportunities like these that I couldn't get with any other club. Very thankful to become a member of Surf!" – Noah Russell, '05 Boys' Team
At every age group, Surf Soccer Club teams are playing at the highest levels, against the toughest competition, in the most competitive leagues. Whether your kid is the next Mia Hamm or just likes to ham it up on the field, Blitzz FC/Montana Surf has a great program for your child.
Subscribe to our free newsletter.
Montana Surf teams were featured in the Bozeman Chronicle after winning 4 State Champion Titles Click here to read the article Four Bozeman-based teams won state titles this past weekend at the Montana Youth Soccer Association's Montana State Cup. Forty-four total teams participated in 13U-19U leagues, with winners qualifying for the US Youth Soccer Far […]

Four Bozeman-based teams won state titles this past weekend at the Montana Youth Soccer Association's Montana State Cup. Forty-four total teams participated in 13U-19U leagues, with winners qualifying for the US Youth Soccer Far West Regional Championships, which will be played June 23-29 in Boise, Idaho. From Bozeman's Montana Surf programs, the 2006 girls, 2005 […]

Montana Surf Brings the Fun and Excitement of Qatar and Australia to the Gallatin Valley with First Ever World Cup Camp! The Men's World Cup brought soccer into the limelight in 2022 and the sport is poised to gain even more popularity as we ramp up for the Women's World Cup this July. Soccer […]

Youth Sports: When is the right time to get in the game?  Youth sports have a big impact on both children and the communities in which they live. According to Aspen Institute's "Project Play," physically active children are 1/10 as likely to be obese, their test scores are up to 40% higher than […]